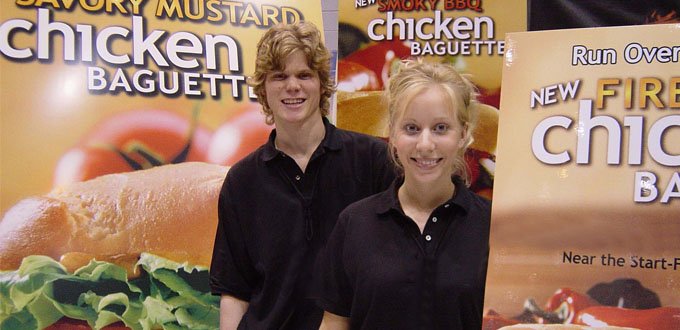 Field Marketing
Face-to-face, personal contact marketing
Merchandising Services
Achieve sales and marketing objectives at point of sale
Mystery Shopping
Learn what your customers experience
Field Marketing Specialists
Promotion Network, Inc., established in 1992, provides field-marketing services on national, regional and local levels.
Our services span: experiential events, sampling, selling and demonstration promotions, retail merchandising, and mystery shopping and fulfillment services.
From concept development to execution, we will work with you to help turn your vision into reality. Our effective field-marketing tactics produce meaningful face-to-face interactions to heighten awareness of your brand.
No matter your marketing strategy or the scale of a project, we have the experience, capabilities and committed staff to manage your projects from start to finish.
PNI's streamlined approach delivers cost-effective, results-oriented projects on-time and within budget.
We will successfully deliver your message to
your target audience: anywhere, anytime
Services at a glance
Field Marketing • Road Shows • Brand Ambassadors Fulfillment Services • Retail Audits • POP Placement Costume Characters • Mystery Shopping • Guerrilla Marketing • Kit Assembly • Product Sampling • Market Managers • Merchandising Services • Promotional Models • Shelf Management• Face-to-Face Marketing In-Store Events • Street Teams • Competitive Intelligence • Demonstrations • Special Event Staffing Product Specialists • Display Assembly • Customer Experience Evaluation • Intercept Sampling Setup/Breakdown • Prize/Award Management • Product Resets • Experiential Marketing • Festival Staffing • Plan-O-Gram Integrity • Sporting Events • Demonstrators Employee Motivation Programs • Tour Staffing • High Traffic Sampling • Co-op Demo Events • Mobile Marketing • Product Recalls • Person-to-Person • Data Gathering • Kitting • Couponing • Surge Campaigns Brand Personality Appearances • Market Intelligence